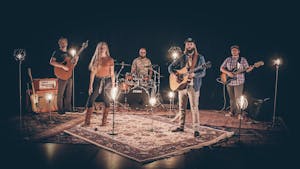 The Simple Parade
Marcel and Janelle, Lee Clark Allen
$13.00 - $18.00
Sales Ended
The Simple Parade, Marcel and Janelle, Lee Clark Allen at The Walnut Room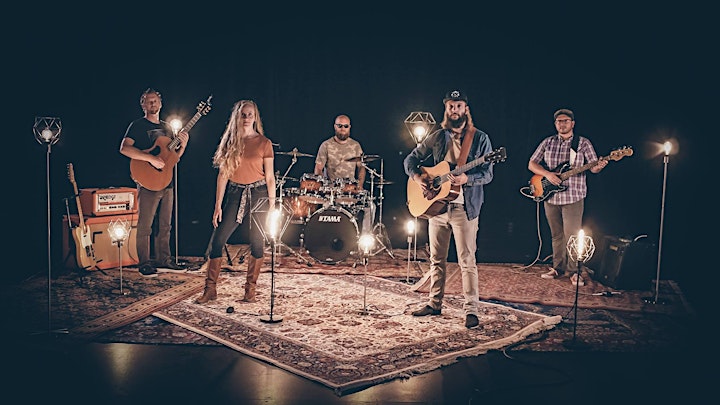 Formed in the central coast of California in 2014, alternative Americana group "The Simple Parade" creates music that is as fluid and free as the ocean waters it was bred from. Lead by Justin Hooper (vocals/guitar/piano), Kayla Hooper (vocals/percussion), Kevin Ostrom (guitar), Brigg Kula (drums), Josh Anamier (bass), and Nathan Blacka (violin), the band speaks to the rawest parts kept hidden with their feel-good, acoustic-driven tunes.
Since his time in high school choir, where his school was one of three in the nation selected to sing in Carnegie Hall, Justin Hooper felt a passion for songwriting, guitar, and piano. After meeting his now wife and bandmate, Kayla Hooper, the two dedicated their lives to creating music for others. Through the years and life's ups-and-downs music has been their shining light.
Inspired by the thick lyricism and evocative vocals of artists such as: Simon & Garfunkel, Brandi Carlile, Coldplay, The Civil Wars, and Chris Stapleton, The Simple Parade works to ask questions and tackle topics that many people ponder, but rarely talk about. The Hoopers' smooth tag-teamed vocals paired with multi-level string accompaniments make for a layered, energetic and easy listening feel in every track.
Fresh out of the gate, their debut single, "Confetti" (2014) earned them the New Times Music Award, while their first full album "A Love Story" (2016) earned them several awards, such as the Great American Songwriting Award for "Heartstrings" and the Akademia Award for Best Americana Song for "Go With You." Their newest singles and music videos, "Going Through Something," (released November 2018) and "Broken Beauties" (released January 2019) are just the first taste of what is to come from their upcoming album, Seeker, to be released later in 2019.
It's so easy to get caught in life's rigid assembly line or its immovable traffic jam. Instead, the hope is to enjoy the simple thrill of the parade, where everyone has their own unique part to play. One's parade should stem from the relationships they make along the way, and though the march is rarely easy, it never has to be made alone.
So come on and join The Simple Parade, as they make music that speaks to soul and is created for you.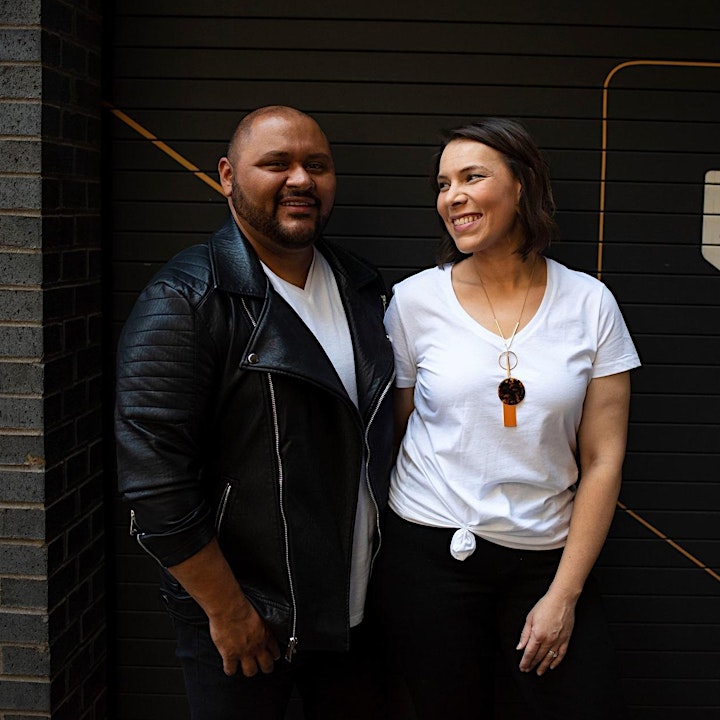 Marcel & Janelle offer a fresh mix of Indie/Soul music. Marcel & Janelle's well-crafted songs remind listeners of a Gungor or JohnnySwim, but their strong melodies and vocal harmonies create a style all their own.
Marcel & Janelle is the brain child of husband & wife singer-songwriters Marcel Arocha & Cynthia Janelle Arocha. Strong artists in their own right, Marcel and Janelle have long resumes as professional musicians and worship leaders, each having performed with different internationally recognized artists (Hillsong, ResLife Worship, Tierra), before meeting in West Michigan and collaborating on their first band together, Under the Sun. After achieving local success in Michigan, Marcel & Janelle decided to showcase their sound outside of the Midwest and turn their four piece into an open-door collective, fronted by the husband/wife duo. Under the Sun became Marcel & Janelle and the couple relocated to their new home base in Denver, CO.
Their positive vibe, entertaining show and original tunes are just a few reasons that the ever-growing crowds at shows across the country are as diverse as the music. "We love that people can relate to and genuinely enjoy our music. We want people to have as much fun listening as we have playing," says Janelle. "What we do is not meant for just one genre or one kind of person," agrees Marcel. "It's really a reflection of who we are as diverse music lovers."
Lee Clark Allen, who is originally from Little Rock, AR, is an emerging American R&B/Soul singer-songwriter, based in Denver, CO, who is now letting his little light shine. Allen's musical style is the result of the fusion of Soul, RnB, Neo-Soul, Blues, Gospel, Rock, Funk, and Jazz [and Hip Hop]. Musically, Allen's sound is Allen's sound, but critics and fans across generations have drawn comparisons to Daniel Caesar, Anderson .Paak, John Legend, Donny Hathaway, Marvin Gaye, Isaac Hayes, and more. All of these artists are incredible vocalists and sound good with live music behind them. Allen is no different. Yet, Allen has an extremely unique voice and sound that separates him from other soul artists. His lyrical writing is both simple and deep simultaneously. His work touches the body, mind, and soul. "There are so many layers to each song, not just musically, but lyrically. It reminds me of the old days when songs could really make the listener feel a myriad of emotions," quotes Mitch Darrell from DopeCauseWeSaid magazine. Allen's best-known studio released songs appear on his recently released debut studio EP album, Little Rock, which are "I Won't Tell Myself A Lie, " "Religion (You Are My)" and "Mud (Rise)" featuring Britney Jane. Allen, whose legal name is Patrick Lee Clark, teaches English courses full-time at DSST Middle School @ Noel Campus, while teaching English courses and creating collegiate courses at The Community College of Aurora. "Allen" is Lee's tribute to his single mother, who stood in to raise he and his siblings. Allen inspires us at our best and worst.

Venue Information:
The Walnut Room
3131 Walnut St.
Denver, CO, 80205