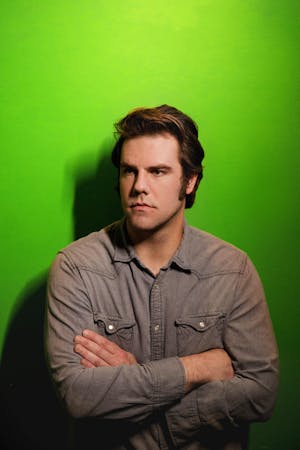 Ryan Martin
Alex Cano, Thunderthief
$12.00 - $18.00
Sales Ended
Ryan Martin, Alex Cano, Thunderthief ft. April Henry at The Walnut Room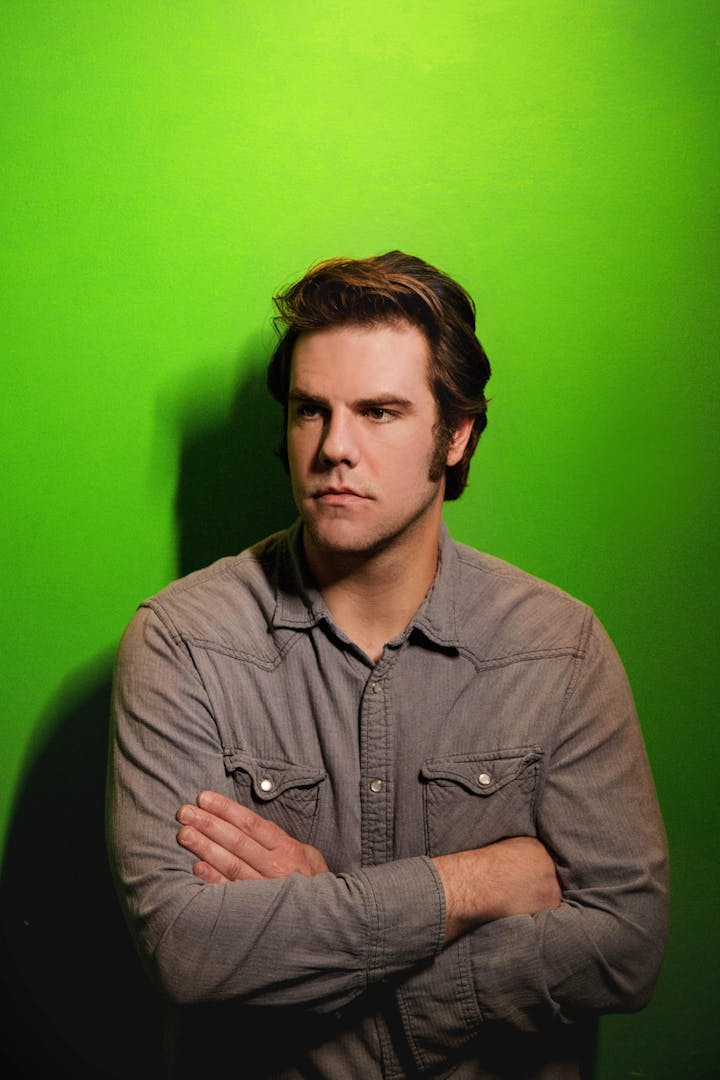 Ryan Martin's sophomore record, Gimme Some Light, is the sound of catharsis and renewal, regret and reinvention. It is a living jukebox, full of vivid, deeply personal songs that span considerable emotional and sonic terrain. Drawing from the same well of timeless American music that informs artists like Neil Young, Ryan Adams, Gillian Welch and Bruce Springsteen, Martin's themes can get dark - self-doubt, longing, heartbreak, addiction - but the music is full of bold melodies, energy, humor and hope.
"Gimme Some Light sounds like an obscure small-label issue from Laurel Canyon, circa 1974, the kind of thing that Matthew Sweet or Evan Dando would score in the backroom of a Cambridge record shop and stake as some sort of primal influence; the kind of thing John Phillips may have had a hand in at some point; the kind of thing Bobby Darin might have financed had he not died a few months before." – Chronogram
Recorded at The Art Farm (Felice Brothers, Nels Cline) in Upstate New York, Gimme Some Light goes deep and wide into Martin's songbook. From the dark and twangy Americana of 'Death of Love' to the driving R.E.M.-ish jangle of 'Say You Love Me', the modern rock exaltation of 'Lepers In Armor,' to the timeless fragility of 'Real Human Being'; these are classic songs luminous with imagery and feeling.
Originally from Los Gatos, California, Martin started writing songs when he was 14 and was soon playing in bands and doing solo gigs up and down the West Coast. After a traumatic car accident in 2005, his path took a sharp turn as he landed in and out of jail and treatment. At 22, Ryan moved to New York City and recorded his excellent debut album, For All the Beautiful Losers. Hundreds of gigs and a few U.S. tours later, Martin had made new fans, become a father and felt he was ready to make a record that reflected a new sense of hope and purpose. That record, Gimme Some Light, is out now on High Moon Records.
"A beautiful slice of Americana. It's an intense listen, like adjusting one's eyes to a bright light. You slowly come to settle into the warm glow of his sharp vision and open armed honesty." – Paste Magazine
Martin is now living in the Hudson Valley of New York and will be embarking on an extensive US tour in July and August 2019 with his band. The three LP-only tracks from Gimme Some Light will be released digitally each month starting in June. A music video for the song 'Real Human Being', created by visionary, award-winning animators Michaela Müller (Miramare) and Anna Samo (Obon), will be released in September.
Alex Cano is a Folk/Alternative Rock solo artist born and raised in the Hudson Valley, NY, currently residing in Tarrytown. Originally from South Salem, Alex has been studying music since the age of 5. He began his professional music career as a drummer in his mid teens. He has since performed nationwide with numerous projects/artists from the NYC, Hudson Valley, and Central New York regions. Eventually falling in love with songwriting, Alex took up voice/guitar and began crafting his own original music for several of the bands he was a part of.
Shortly after graduating from Ithaca College, feeling it was time to start something fresh, he began his own solo project. Not long after its launch however, Alex suffered a career threatening and heartbreaking vocal injury and was forced to refrain from singing for over two years. Throughout the extensive roller coaster of a rehabilitation process, he continued writing. The stories from this period in time translated into an emotional batch of songs, becoming the groundwork for his debut record.
Once cleared from injury, Alex brought the new material into the studio and returned to performing extensively both locally and nationally. He has since performed at numerous local and NYC venues including Garcia's at the Cap, Lucy's, Rockwood Music Hall, The Bitter End, Arlene's Grocery, The Cutting Room, The Footlight, and many more.
Alex's sound comes from an eclectic array of influences. His music has been described as a cross between energetic alternative rock, and reflective folk/roots rock with elements of outlaw and alt/country. His baritone voice has been compared to singers such as Jim Morrison, Johnny Cash, Eddie Vedder, and Matt Berninger. Most significant musical influences include bands and artists such as The Record Company, Led Zeppelin, Pearl Jam, The Black Keys, Foo Fighters, Chris Stapleton, Jamestown Revival, The National, Jason Isbell, The Band, Sturgill Simpson, Johnny Cash, and Kris Kristofferson.
Alex's debut record is due for release in late May/ early June 2019. The first two singles "Back Against the Wall" and "Two Steps on the Train" are currently out on all digital platforms. Alex and his band are currently in the middle of a run of East Coast performance dates and will be touring the United States coast to coast in support of the new record from mid July-September beginning in Los Angeles, following the Pleasantville Music Festival.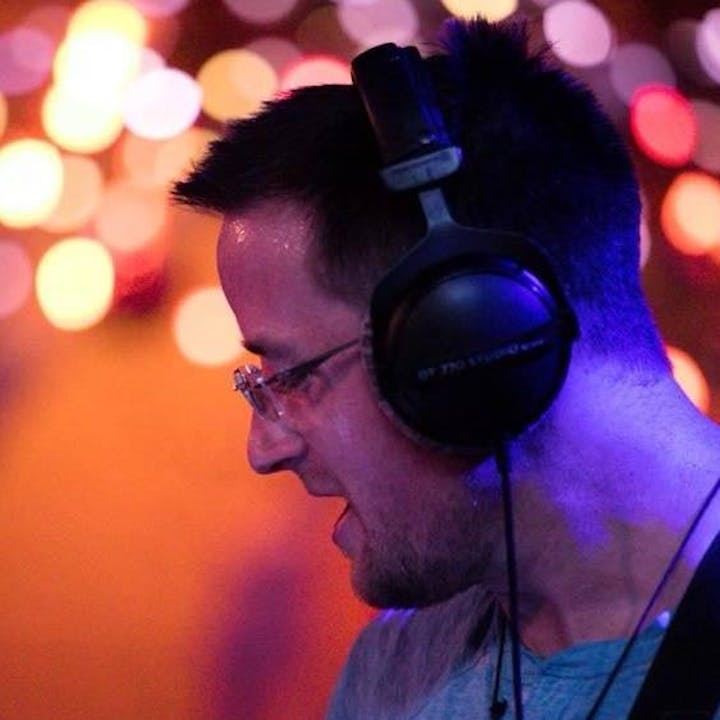 t's difficult to describe the palpable electricity that floods into the venue when Casey Ottmann aka Thunderthief takes the stage. The soul-soaring, bootyshaking, lightning bolts of euphoria the Multi-Instrumentalist rains down concocts a savory feast for the senses, the unique sonic storm brings its listeners into a zone of spirit and sound that must be experienced for oneself to understand the raw power of its je ne sais quoi. The genre of Thunderthief's music is equally tough to pin down, as Ottmann paints a journey using all the colors of his collective influences and experiences. Galloping across grassy plains of house, sailing on rolling seas of indie folk and emo, basking on tropical beaches of downtempo jungle jams, and even climbing peaks into storm clouds of progressive metal and jazz. Presumably to charitably dish out to music lovers everywhere, like a bass playing Robin Hood.

Thunderthief's dynamic sound design, driven by the groovy bass and melodic focus of Ottmann, rained down a torrent of incendiary performances in 2017. Red Gorilla Music Festival, Electric Forest, The Great Depressurization, and several headlining performances. Thunderthief reached #13 on iTunes Dance Charts with the ethereally cadenced single Closer on Ninety9Lives.

A maelstrom of ruthlessly funky, bust-your-heart-open beats that make you want to seize the day and boogie down 'til sunrise.

Venue Information:
The Walnut Room
3131 Walnut St.
Denver, CO, 80205