Kelly Augustine
Andrew Sturtz, Lee Clark Allen
$15.00 - $20.00
Sales Ended
Kelly Augustine, Andrew Sturtz, Lee Clark Allen at The Walnut Room
"There are stories in this world that need to be told," says folk artist Kelly Augustine. "The essential human story involves pain and suffering, but it also involves beauty, hope and redemption. It's my aim, as a songwriter, to shed light on all of it. Stories that make us feel more connected and less alone, stories that shake us up and call us to action – those are the stories I want to tell. As Woody Guthrie said, 'It's a folk singer's job to comfort disturbed people and to disturb comfortable people.' I consider it an honor to call myself a folk singer."
In April 2019, Kelly releases her evocatively-titled debut record, Light in the Lowlands, recorded and produced by Grammy-nominated producer Wes Sharon (John Fullbright, the Turnpike Troubadours, The Grahams). True to its title, the album explores stories of darkness and salvation through poetic lyrics and an authentic command of a variety of Americana musical idioms. The album takes its deep grounding in folk themes and updates the songbook with today's stories. Simply put, Kelly's songs feel like a reunion with old friends.
Growing up down an unpaved road in a dirt-under-your-fingernails small Oklahoma town, Kelly learned from an early age that life is what you make it. She saw poverty and desperation, but she also saw people rise above it. The Denver-based singer-songwriter grew up with parents who lived the political and social volatility of the 1960s. Her mother and father soundtracked the house with Vietnam War-era folk music. Gripped by its ethos, Kelly was moved by individual and collective narratives of struggle. "I remember the first time I heard Bob Dylan's 'With God On Our Side,'" Kelly says. "I couldn't stop thinking about what that song said, and I wanted to talk about it with everyone." She loved the idea that one could challenge reality and seek to right personal and societal injustices with storyteller music. "My heart hurts for people in chains from addiction, abuse, and self-loathing," Kelly says. "I want to see people get free. I hope my music can shed light on human suffering in a way that pushes us toward compassion."
Compassion is what initially led Kelly down the path of medicine, but after a decade of practice, she found herself restless in her career as a physician assistant. "I felt like I was suffocating in my day job and that I had somehow lost myself," she recalls. "I couldn't figure out why. One day I was making rounds in the hospital, and a friend of mine said, 'You look so sad. I can just hear you saying, 'give me my guitar and let me play.' It was like she read my mind because that's exactly what I was feeling. It became very clear to me at that point that I had to make a change." And so Kelly quit her job to pursue one simple goal – write songs that spoke to people.
Kelly's literate and emotive lyrics and penchant for a variety of Americana songwriter traditions have earned her a bevy of accolades and awards. Kelly was chosen as a 2018 Kerrville New Folk Finalist as well as a 2018 Al Johnson Performing Songwriter Contest Finalist (Wildflower! Arts & Music Festival). The first single off Light in the Lowlands, "Hurt Too Big," was premiered by the online outlet The Daily Country and earned her a profile for the online outlet of the Wildflower! Arts & Music Festival.
The title Light in the Lowlands metaphorically references hope in low personal times. The album is rich with character sketch stories of drug addiction, alcohol abuse, loneliness, and poverty, but there are also stories of resilience and healing. Light in the Lowlands is also a delight for fans of Americana who long for current, emotionally-resonant songs along the lines of Bob Dylan, John Fullbright, Lyle Lovett, Emmylou Harris, Mark Knopfler, and Lucinda Williams. Kelly's songs brim with warmly intimate instrumentation, and each song is detailed to create distinct Americana soundscapes befitting its impressionistic story.
The album's debut single, "Hurt Too Big," features an elegantly essential arrangement with delicate finger-picked guitar passages supporting Kelly's sweetly sorrowful vocals as she recounts a loss-of-innocence soldier's tale. Although the song was inspired by the stories of veterans returning from war, its emotional quality is universal: we all survive wars in our minds and hearts. "Debbie" is a sprightly twang number replete with chicken pickin'-style guitars and brisk fiddle lines. Its pep seems in line with poking a little fun at a helpless lady in the throes of addiction. Yet, as the song progresses it details her backstory, deftly shifting the mood from outlandishness to compassion.
"Second Chances" is a teardrop 1950s-style ballad based on true stories. It is unflinchingly romantic and represents some "light" in Light in the Lowlands. It's a sweet song that leaves you rooting for a win. With "Thunder On The Mountain," Kelly shows her ability to write Americana evergreens. The song's moodiness conjures the feel of Appalachian folk, but its contemporary bluesy guitar evokes the masterful writing of Mark Knopfler.
Wes Sharon, owner of 115 Recording in Norman, OK, produced and engineered Light in the Lowlands. He and Kelly were joined in the studio by multiple musicians including Gabriel Pearson of the Turnpike Troubadours on drums and percussion and legendary roots royalty Byron Berline on fiddle and mandolin. "Hearing all the musicians breathe life into 'Thunder on the Mountain' was an emotional experience," Kelly says. "Byron brought me to tears when he was tracking fiddle because I had never heard anyone play fiddle like that, much less on my original music. It was an honor to have him there. Gabe [Pearson] was doing such exciting stuff on the drums and Wes was recording, listening, guiding - doing everything he does that makes him one of the best producers out there. There were moments in the studio that I'd consider golden moments of my life and I'm so grateful to have had that experience. I'll never forget it."
It's been a powerful homecoming for Kelly. She chose to literally go back home to Oklahoma to make her debut record. "This record started with some far-fetched dreams, and it has been redemptive and healing to see those dreams become reality," she says. "I found myself again. It was the right time in the right place with the right people. This dream I'd had my whole life was finally being fulfilled, and I got to fulfill it back where it all started."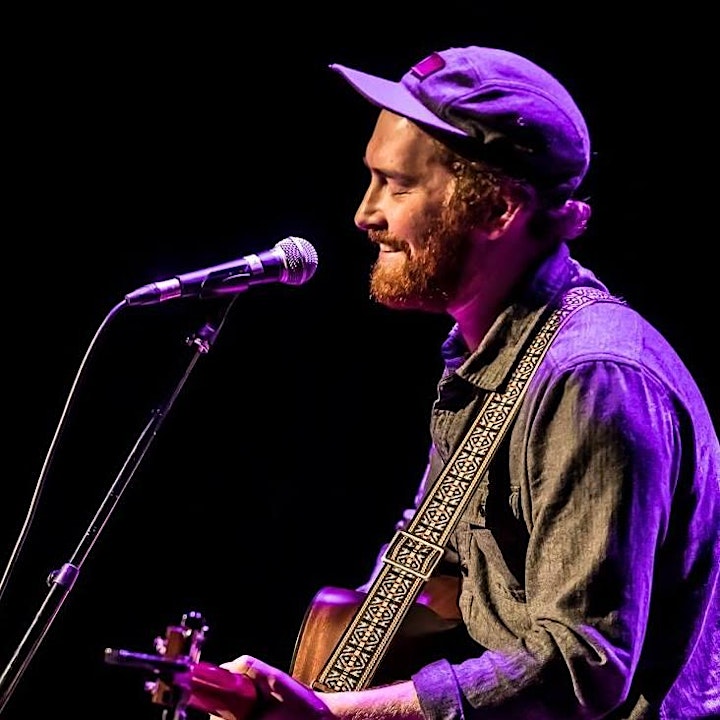 When singer/songwriter Andrew Sturtz isn't playing folk, jazz and soul in local Boulder venues, he's out on the festival circuit, bringing his potent voice to stages like the Riverlights Festival in South Bend, IN; The Traverse City Microbrew & Music Festival in Traverse City, MI; and ARISE Festival in Loveland, CO.
Since his first gigs at only 12 years old and recording an EP as a teenager, Andrew has captured audiences with his ability to shift seamlessly between soulful acoustic music and fronting bands from multiple genres. From residencies in Boulder, CO staples No Name Bar and The Laughing Goat coffeehouse to more prominent appearances as Walnut Room in Denver and Uncommon Ground in Chicago, his precise guitar grooves and seemingly limitless voice inspire comparisons to scene favorites such as Martin Sexton and Amos Lee, among others.
In addition to appearances and collaborations around the Boulder area, Andrew has an album in the works, due Spring 2018. You can find videos of his performances at www.sturtzmusic.com and samples of his recorded songs at www.soundcloud.com/sturtzmusic.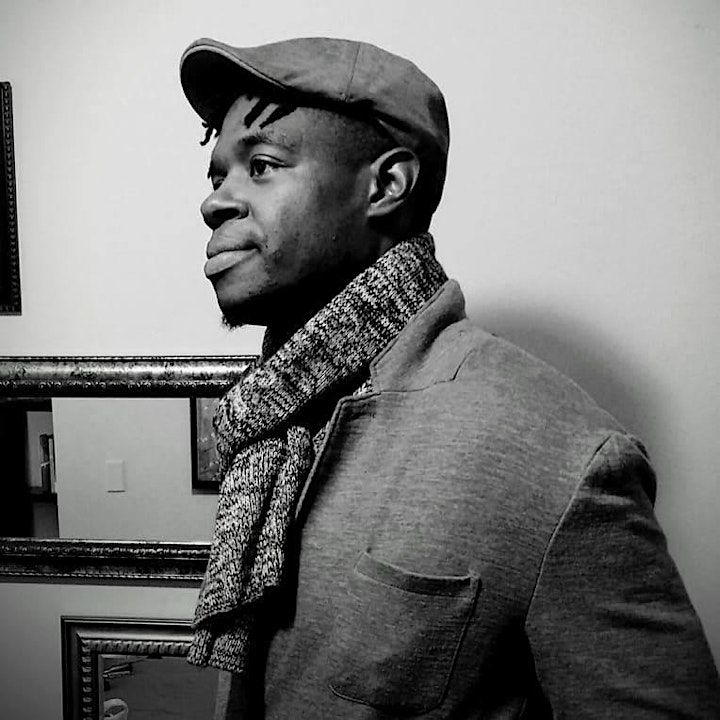 Born in Little Rock, AR to James Lee Clark and Angela Clarise Allen Clark, I was born and raised on that Motown type of love. Though my parents were music enthusiasts, they were not musicians; Therefore, my siblings and I do not have the luxury of starting out as musicians out of the womb. Yet, due to my mother's sisters sparking religion into my mother, we began to learn of music theory and the playing of instruments in church. I love my siblings; we are all cut from the same fabric, yet we are so different musically. I recall being in the choir eyeing the organist, while my little brother would either be on the drums or as one of the leading solo vocalist. My older brother and baby sister would lead songs as well. Overall, in merging my parents' love for the blues, Soul, and Funk with the gospel tunes that are imprinted into my conscious, that experience became my foundation as a singer-songwriter pianist.

Jazz, classical music, pop, and hip-hop would be absorbed during my undergraduate days at Westminster College, where I would English Creative Writing and Music as a double major undergraduate.

Like most families, we all face hard times. At the age of four, I had to choose which parent I wanted to leave with. Eight years later, my mother would become my permanent guardian, in which, this had officially given her the title as single mother raising four kids. Yet, through the turbulence of growing up, God's grace was forever present! In my father's absence, I had built up a lot of disrespect and anger, but one day in undergraduate, I was able to see my father's beginning flash before me! My father was without his father at an early early age, and he was raised by my powerful grandmother. Could my father have done better? Maybe so! Could he have been around more? Maybe so! But did he have the best examples on how to be a father? No. Therefore, in putting myself in my father's shoes, that disrespect and anger had to leave; and in time, it did.

So as an artist today, Lee Clark Allen commemorates to two wonderful living parents I have that have supported me and bashed me to get to this point of my artistic life. This ensures that I will carry them wherever I go, despite how annoying they can be sometimes.

Lee Clark Allen invites you to join along on his journey of impacting people's lives through his music, His God given talents and strength, and his authentic self!

Much Love

Lee Clark Allen

Our relationship will be lasting!

Venue Information:
The Walnut Room
3131 Walnut St.
Denver, CO, 80205