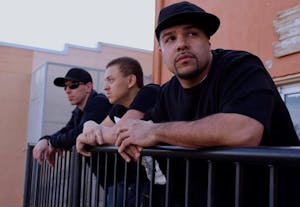 Indigenous Peoples
Landon Wordswell
$13.00 - $18.00
Sales Ended
Indigenous Peoples, Landon Wordswell at The Walnut Room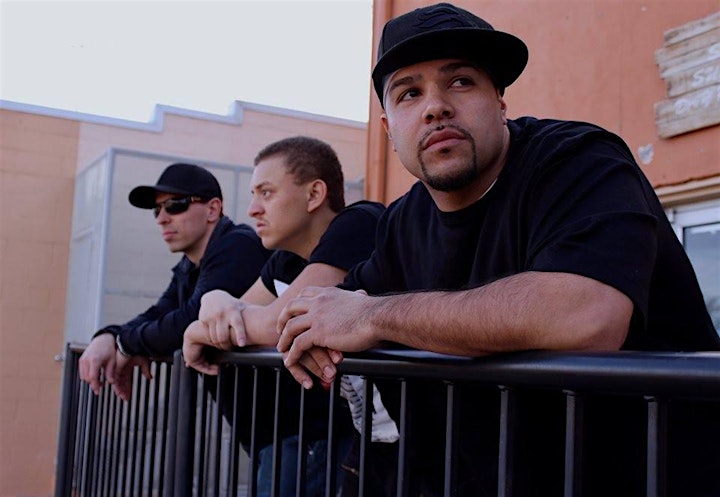 Emerging from of Colorado, K-OSS, Siklone, Lyrical Hitman (Rest in Peace!), 7ven and DJ Remody Indigenous Peoples AKA "2 Real 4 da Mind". With their rapid fire delivery and conscious lyrics I.P. has captivated audiences all over the US. In an era where mainstream polluted the art form known as Hip Hop Indigenous Peoples are a breath of fresh air.
THE BEGINNING:
K-OSS (Jimmy Macias) and Lyrical Hitman (Larry Harris) formed a hip hop duo in high school. Months later Siklone (Anthony Romero) joined the crew. I.P. "2 Real at the time" first EP was very socially conscious and discussed issues such as racism, poverty and politics.
A STORM IS COMMIN':
2 Real's first full length album was titled "A Storm is Commin'" This album was released in 2003 and did well for 2 Real 4 da Mind. A sold out release party launched 2 Real's career. Soon after this album was released Lyrical Hitman took a hiatus to join the United States Marine Core.
SOKIS:
SOKIS (Is an acronym for Siklone "SIK" and K-OSS "KOS" spelt backwards. This was a duo album with Siklone and K-OSS with guest appearances by Lyrical Hitman and introducing 7ven to the group. 2 Real branched out and tested many forms of music on this album from Jazz to R&B.
LYRICAL HITMAN:
While saving the life of a fellow Marine Lyrical Hitman (Larry D. Harris) was killed in action fighting for our country in Afghanistan. He was awarded a Sliver Star, Purple Heart as well as many other awards. He will forever live through our hearts and through the music he blessed us with! RIP to our brother Larry!
A DAY LATE & A DOLLAR SHORT:
A Day Late & a Dollar Short will be by far I.P.'s best work. This album has guest appearances by Bone Thugs~n~harmony, Q-Loco, Blackalicous and Sleep (Of the Chicharones). The release date for this album Will be August 2012.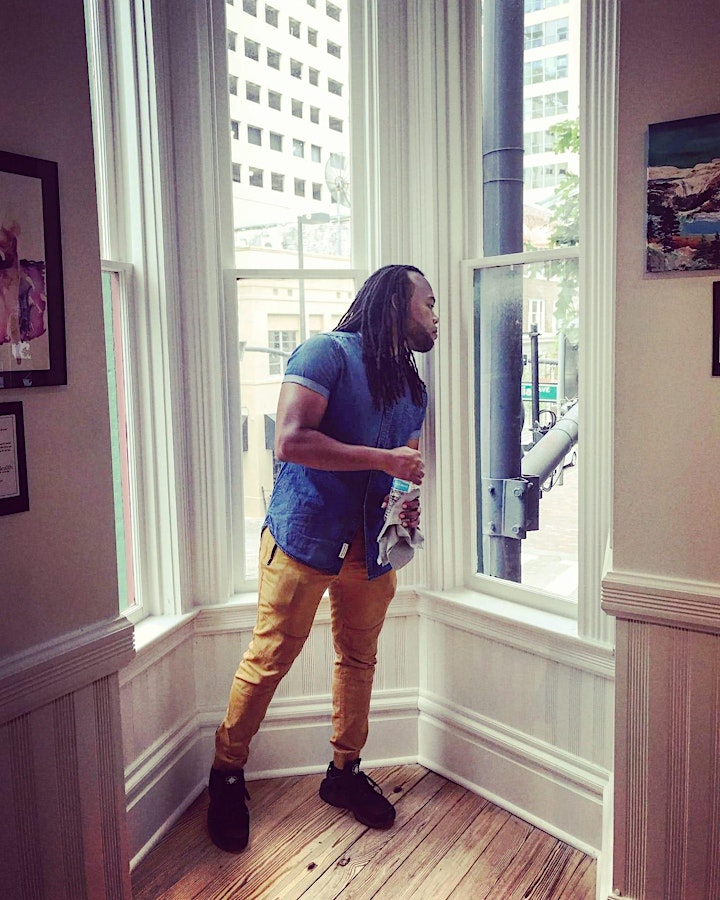 Landon Wordswell is a 27 year old San Francisco, CA & Eugene, OR resident. These two cities combined have influenced the emcee's tenacity, perspective, and insight. Landon's stage performance & delivery have been praised on tours both nationally & internationally for it's captivating crowd appeal & intricate rhyme schemes being coupled with tightly knitted personal lyrics. He has mastered his stage performance over the years by performing nights for audience's enjoying intimate showings of 20 folks to state of the art venues mounting in as many as 10,000 heads in attendance.

The release of his first album, The Mourning After Pill (The MAP), gained him international notoriety by landing on a list of the top 20 most downloaded albums of March 2013 on bandcamp alongside such caliber as Ghostface Killah and many other well known artists. The MAP wouldn't be Landon's first taste of success though. Wordswell, under the moniker of "Youngs" at the time, had peaked at number 2 in the Japanese hip hop charts during his college years for a single pushed there by Origami/Shibuya Records on an album entitled "Revenge of Soul".

Now in 2015 Landon is signed to both Cult Classic Records (London, UK) & Blue Bottle Records (New Zealand). Landon crossed paths with the legendary Gift of Gab by opening a show in Nevada City, CA on April 13, 2013 while touring to promote "The MAP" & they have been tour partners ever since. Landon Wordswell has also performed alongside greats such as Talib Kweli, Mobb Deep, Zion I, Raekwon (Wu-Tang), Devin The Dude, Aceyalone, Freestyle Fellowship & many, many more

Venue Information:
The Walnut Room
3131 Walnut St.
Denver, CO, 80205