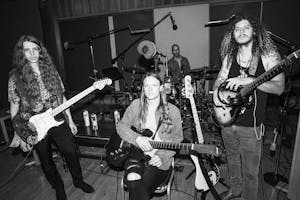 Green River Blues, 21 Taras, Easy Lovin' at The Walnut Room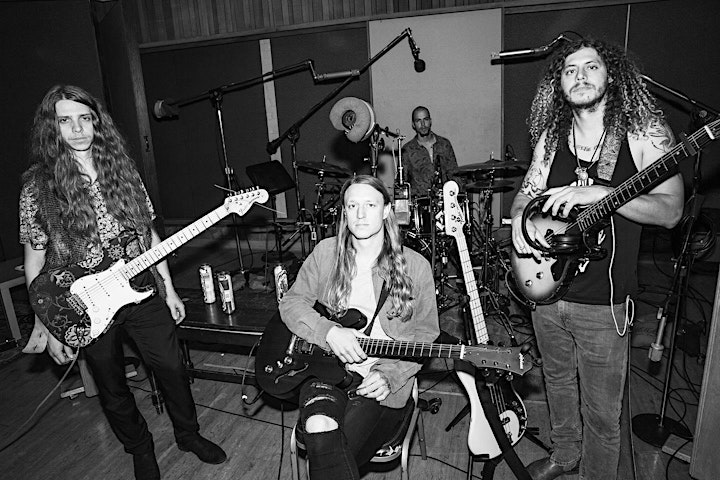 Green River Blues is an alternative blues rock group from Salt Lake formed in 2013 by guitarist Cory Richards. The group has a heavy psych-rock blues infused feel that is reminiscent of classic artists like Led Zeppelin and Black Sabbath; while drawing inspiration from modern alternative acts like the Black Keys & Queens of the Stone Age. The group is made up of frontman Cory Richards, lead guitarist Jaron Yancey, bassist Shawn Davis and drummer Stephen Bigelow.
After several years of touring periodically throughout the West Coast as a two piece, and building up to the current lineup, the group recorded their debut LP with Grammy Award winning engineer Phil Joly (Electric Lady Studios). The Record was tracked in a backwoods barn deep in California wine Country (Prairie Sun Recording). With Joly's in depth experience working with artists like Dan Auerbach, the Strokes, and the Kills; followed with the groups love for live tracking and spontaneous creativity, the results were lighting captured in a bottle that once held a stout black IPA. The record was released on April 25th 2019 and will be followed by a live take of "Must Be Satisfied" captured at their debut release show, available on streaming platforms 10/11/19.
The groups newest single "Fever Dream", also produced by Joly in NYC, will be available on streaming platforms later this fall.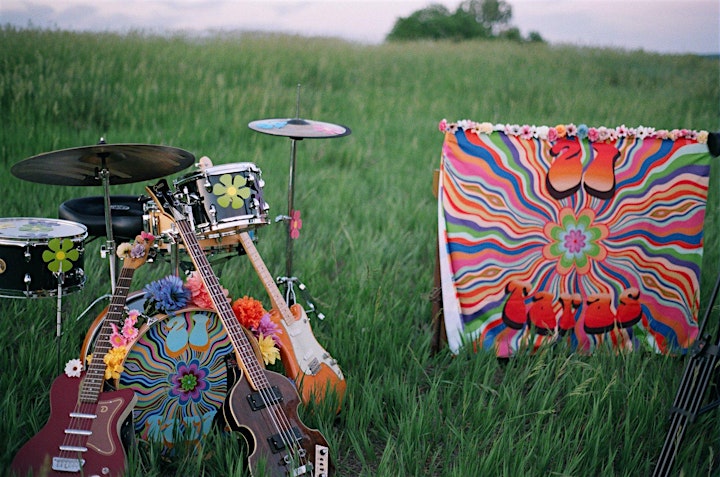 21 Taras are a rock band from Littleton, Colorado that formed in 2014. Although the band was rather confident in their 2016 release "Seize The Ocean" and their 2017 EP entitled "We're Out of Money, Please Buy This EP", the band has a new sense of direction in their music with their new album "Change". Featuring horns and strings, as well as vintage keyboards in the Fender Rhodes and Vox Continental; the making of Change truly served as an open playground. The no limits, outside of the box approach to writing and recording as demonstrated in this album truly opens them up to push the boundaries as to how many sounds they can encompass as a band; and they feel their options are endless.
"I like to say that nothing is off the table." says lead singer Julian Fulco. "The variety in our music is what continues to keep me going. We don't play by any rules when it comes to what we write and record. Every day sparks new feelings and opens new doors for who we are and what we are capable of." Change was recorded by the band themselves, while being mixed and mastered by astute engineer Mark Derryberry (ELO and various sound design projects ) in Arvada, Colorado. Julian; along with Mark and Jim Boyd; made sure that even the smallest of details came across in production. With the diverse sounds of 60s throwback tune "Time Traveler" and the vintage keyboards and mellotron sounds of "Sleep Softly" to the raw rockers "Change Is Gonna Come" and "Fatal Farm", the band makes sure to represent a wide range of styles that keep you intrigued and enthralled to reabsorb the many layers that construct the tracks.
The band hopes to continue this growth when they return to the road later in the year and are eager to play for larger audiences in as many areas as they can reach. The band takes pride in their live performances, citing that their energy on stage is very personal and authentic. They love to bring the songs that they have created to life in ways that they have never done before. They believe that this is only the beginning, and they are excited for what lies ahead as they continue their tread towards prominence.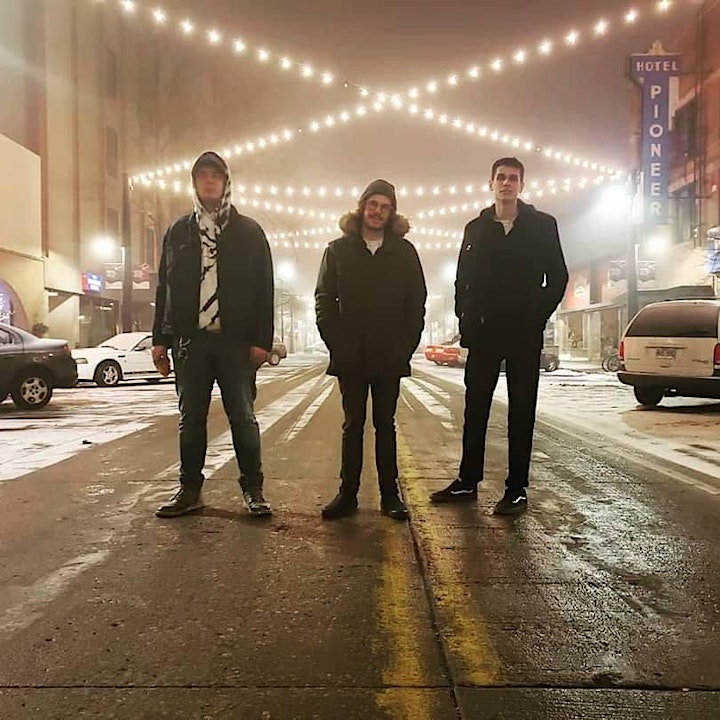 Easy Lovin' is the sultry songwriting and fleet-fingered guitar riffs of Ethan Lovell and the swizzle stick drum beats of James Tate-Cortese. The two met at a Denver skatepark after moving to town, and since then you can't keep their wheels off the street or their grooves off the beat. Check out the debut Easy Lovin' EP on their website for FREE at www.easylovinmusic.com and come see a show sometime!

Venue Information:
The Walnut Room
3131 Walnut St.
Denver, CO, 80205